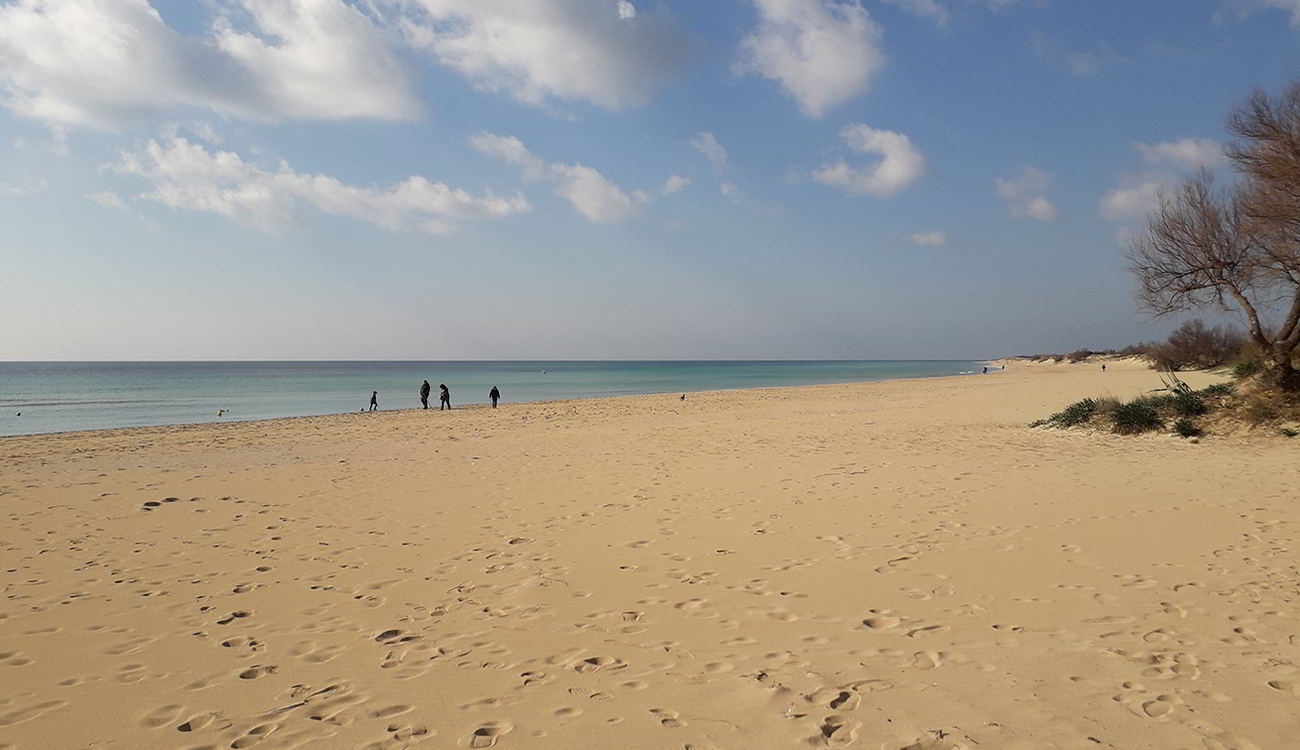 Salento territory – Sea charme in winter time
Light, color and fragrance!
This is the winter time seaside  in Salento and at Capo di Leuca. It is sufficient to look out on a Ionian  coast's  beach on a beautiful winter day or on the  Adriatic coast's cliffs  in Salento, to be pervaded by the ever-shining light of the sun, by the bright Mediterranean colors and the foamy force of the sea. The sky of a deep blue and the clear air in Salento give brilliance to everything.
Winter is short here and spring is soon announced with warm days and the desire to enjoy the fresh air and warm sun on our skin, lead us to spend more time outdoors.
This is the best time to enjoy a nice holiday in Salento. The beaches are beautiful and you can go on  long and healthy walks accompanied by  the scent of the sea.
Other beautiful treks  can be done in the natural parks along the coast, under lush pine forests or between dry stone walls and Mediterranean flora.
In this end of winter it is fantastic to wander through the historic centers of the villages that dot the Salento area, looking for picturesque views in search of ancient atmospheres, following the scent coming from  home kitchens , where some  typical culinary  delights  are in preparation  ……
Nothing is missing in Salento even in winter time.