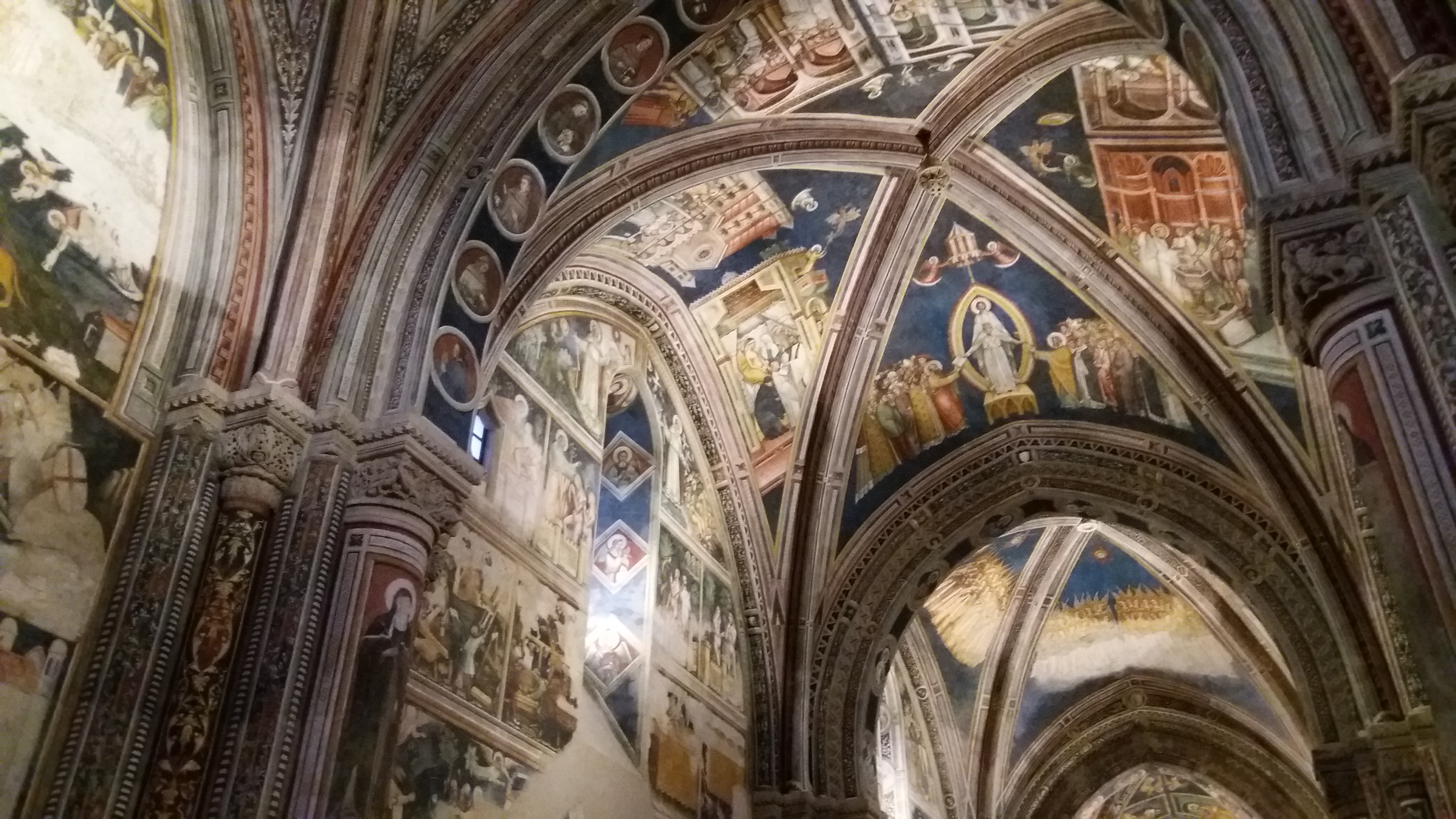 What to do in Salento – Basilic of Santa Caterina in Galatina
Galatina has a precious and elegant historic center, as it is enriched by noble buildings with eighteenth-century architecture. However, the main attraction is the medieval Basilica of Santa Caterina d'Alessandria.
The Basilica has a facade in Apulian Romanesque style with cornices and a rose window embellished with fine decorations.
The real surprise is inside: crossing the threshold one is enchanted by the quantity and quality of the frescoes that completely cover the central nave and, partially the side ones. These frescoes, made by unknown artists in the second half of the 1300s, at the behest of Maria D'Enghien (Countess of Lecce) and wife of Raimondo "Raimondello" Orsini del Balzo (Count of Soleto and Prince of Taranto), have been compared to the frescoes of Giotto's school of the Basilica of San Francesco D'Assisi.
The Basilica of Galatina, still today run by the Franciscan friars, holds a relic of Saint Catherine of Alexandria.
The cycle of frescoes realized in the 1300s had to have an informative and bible function, for the illiterate population that at that time was still under the influence of the Byzantine empire and the Greek rite liturgy.
Therefore the frescoes tell of the ancient testament, the apocalypse, hell and paradise, about the birth and life of Jesus Christ, the sacraments and the martyrdom of Saint Catherine of Alexandria.
The complex of the Basilica includes the cloister, also frescoed in the eighteenth century and the museum.
After visiting the Basilica you can go through the historic center, in Piazza S.Pietro where the Mother Church of Saints Peter and Paul is located. Next to the Church is the Chapel of St. Paul where those who had been bitten by poisonous spiders, the tarante, went to be exorcised by drinking the miraculous water of the well that is found there. Ascalone pastry shop, where the delicious Pasticciotto was born, cannot be missed along the way.