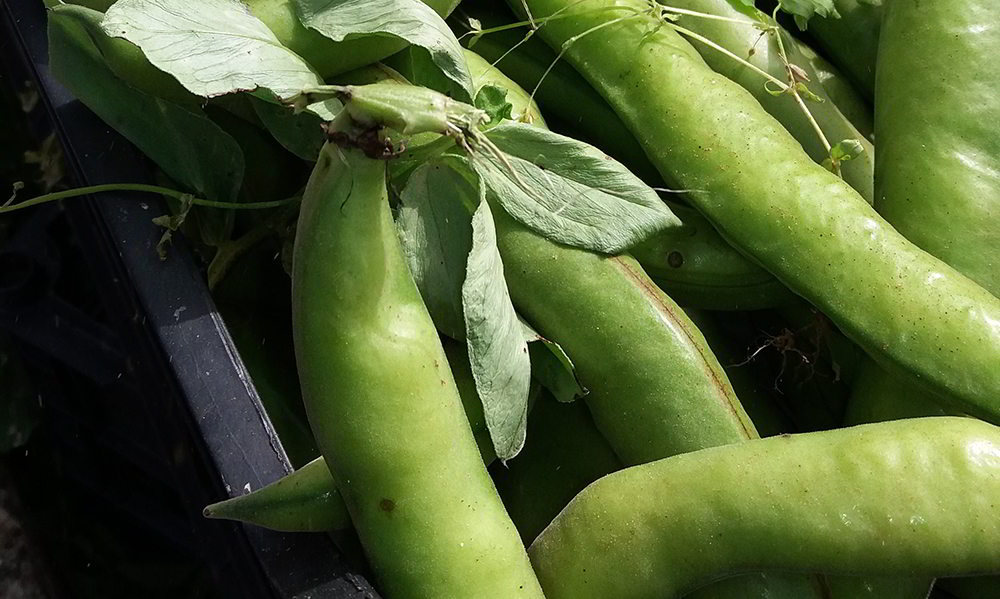 Broad beans: a special treat in Salento's spring.
It's really spring time in Salento when in BioMasseria Santa Lucia's kitchen pods of fresh broad beans begin to appear, picked in the vegetable garden, can be tasted as an appetizer tender and raw with excellent local sheep's cheese, or turned into a tasty pesto to dress homemade pasta or as a hot soup to warm up a still fresh evening.
The broad beans can be used fresh or dried for the preparation of many typical recipes of Salento:
first of all the mashed broad beans with chicories, the latter cultivated or wild. This delicious, fragrant and tasty dish is the excellent combination of vegetables and legumes, certainly the best ambassador of the Mediterranean diet. It is possible to add some toasted bread to the dish to give the it a delicious touch.
Fresh broad beans can be used as a side dish, sautéed and flavored with mint leaves.