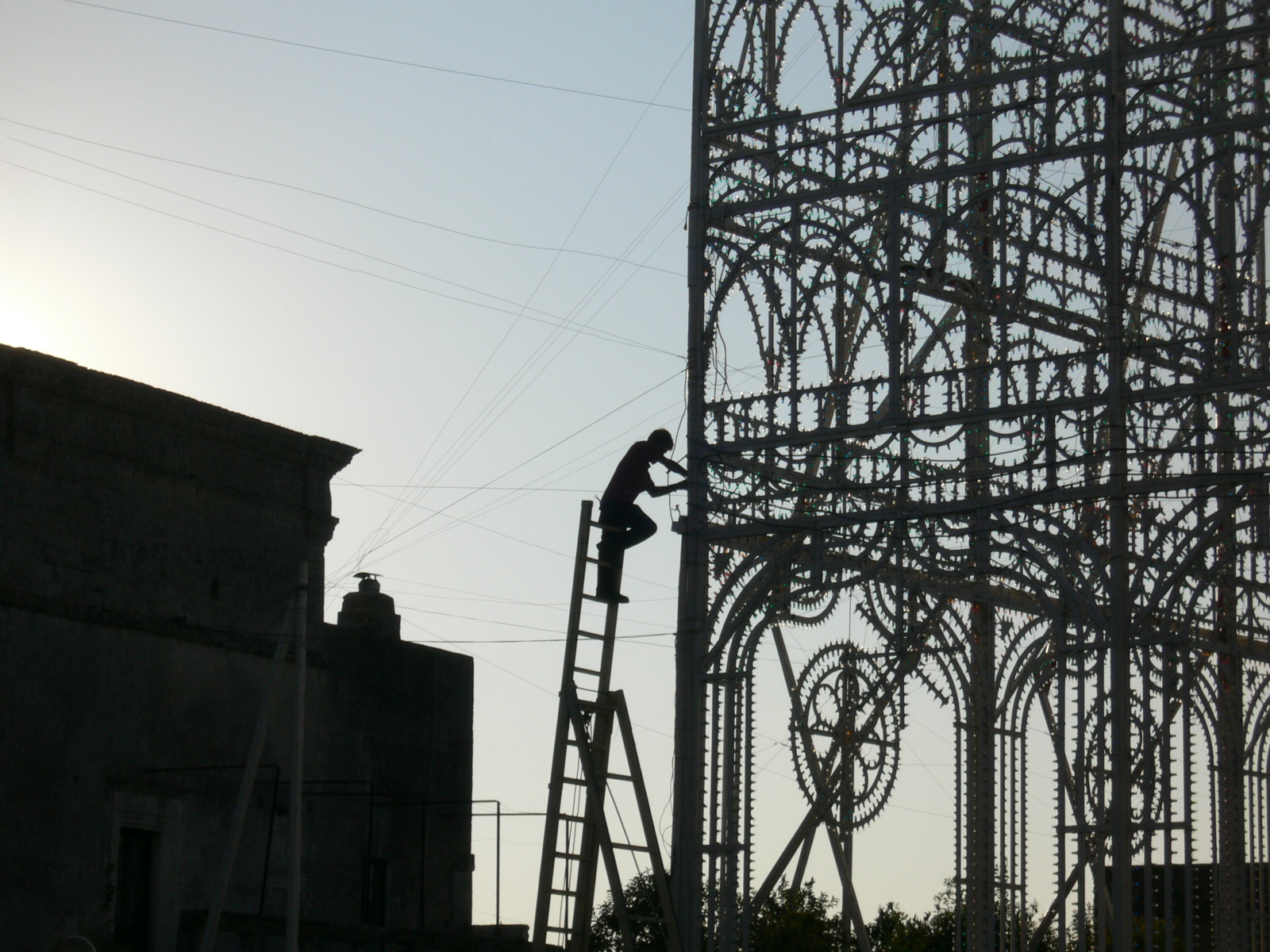 What to do in Salento, July 2019
During the month of July we enter the heart of summer and  events, festivals and activities linked to traditions and to the touristic season are multiplying.
You can start with an immersion in the Salento's traditions, with the feast of Santa Domenica in Scorrano from 5 to 9 July. The feast of Santa Domenica in Scorrano is very famous for its magnificent light displays.
In fact, on that occasion, the "paratori" begin from the end of May to prepare the incredible "parazioni" consisting of wooden frames, electric wires and colored light bulbs, linked together to form articulated and very tall creations, which have no equal throughout Italy .
Scorrano is famous for its companies specializing in light displays  and, of course, they compete to overcome themselves and others from year to year.
Of course, the festival is  accompanied by evenings with traditional food , wine stalls and music, ending with a fireworks display.
Another Saint truly venerated in Salento is Santa Marina. Great celebrations are held on 9 July in Muro Leccese, which is worth a visit for its beauty and, on 16 and 18 July in the tiny town of Ruggiano, Municipality of Salve, where there is the small Sanctuary dated  seventeenth century dedicated to Santa Marina. Typical of the feast of Santa Marina are the "zigareddhe", colored ribbons that are rubbed on the statue of the saint to guarantee immunity to various diseases.
Very popular are the Sagra della Salsiccia and GriKa salad in Martignano on July 12th, this year at its 28th edition. The Grika salad that traditionally was once the only meal for the farmers, today is a triumph of fresh seasonal vegetables, which for the festival are strictly organic and Km.0.
Being full summer, we must not forget all the activities related to the sea or nature.
Boat trips along the coast with stops for swimming in sea caves and trekkings along the coast to visit the Cipolliane Caves between Marina di Novaglie and Ciolo, or the Via del Sale in Corsano, are just a few examples  of interesting and exiting experiences.