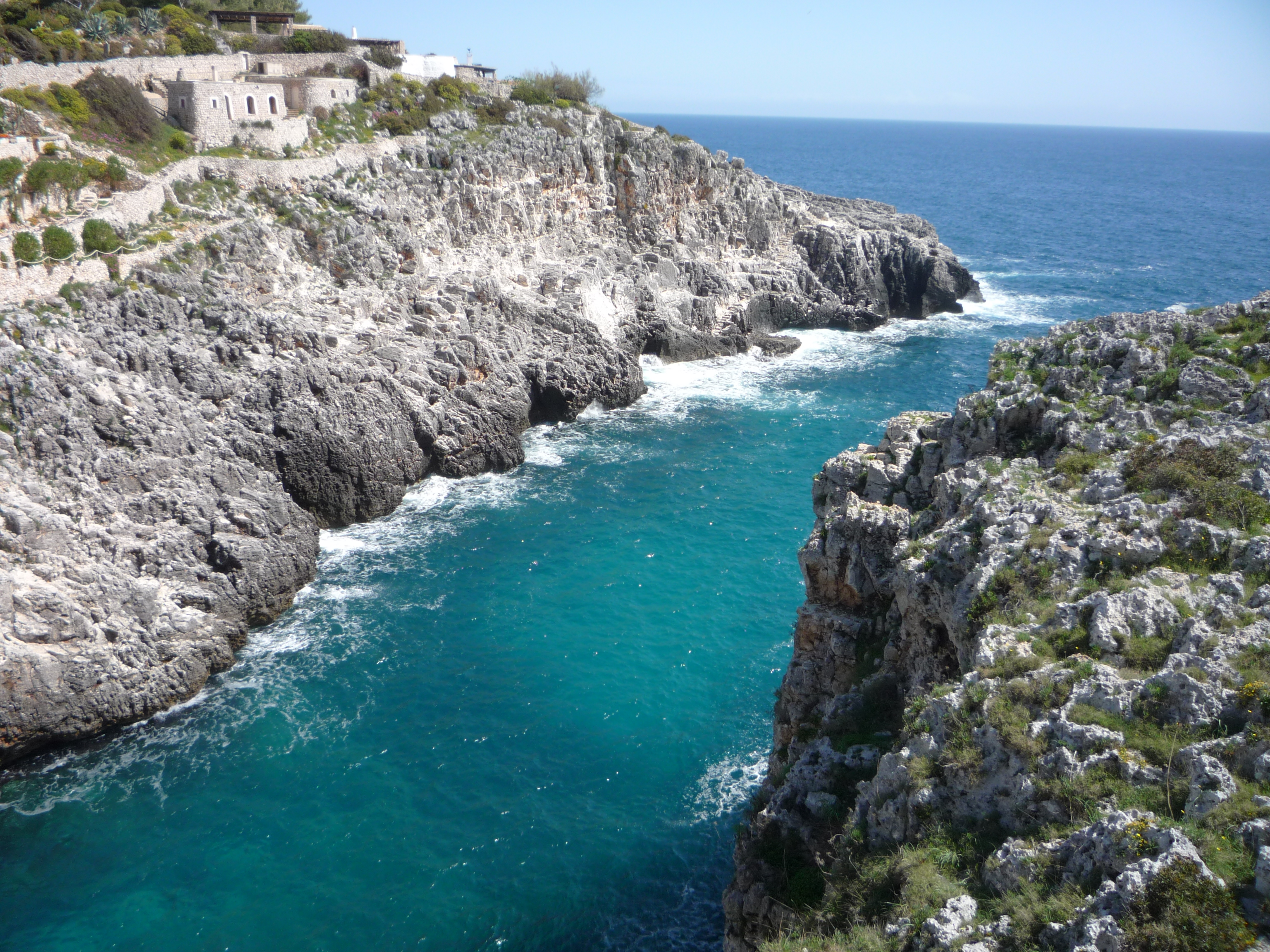 What to do in Salento – Activities and adventures throughout the summer.
We have selected for you the best activities to do in Salento and in the Leuca Cape area.
Coastal trekking with guide
It is possible to walk along the cliffs on the Adriatic coast, following the tracks used in ancient times by the local populations.
The Cipolliane Caves Path that leads from the town of Marina di Novaglie to  Ciolo, it's easy and really rich in interesting aspects. Besides visiting the caves, you will pass along dry-stone walls, trulli and pajare, immersed in the Mediterranean flora and ancient olive groves.
The Salt Roads lead along the coast at the foot  of Corsano and puts you in contact with what remains of the ancient practice of salt cultivation.
Along the path, which passes by the sea, it is possible to admire the ancient natural pools of the Neolithic period, where the sea water was deposited and left to evaporate to produce salt. The path that goes up towards Corsano  served to transport the salt in town.
During the treks the guide will help to recognize the plants of the Mediterranean flora, it will be possible to stop for a refreshing dip in the sea  to snorkel, and there will be a stop with tasting of local products.
The villages of South Salento
Going by bike you will visit some small villages and their historical centers to dive into the authentic and picturesque Salento. Starting from Leuca Piccola di Barbarano, in ancient times a stopping place for  pilgrims passing by, you will pass by the beautiful Giuliano di Lecce with its square overlooked by buildings of ancient charm. Between one ride and the other there will be the  opportunity to refresh oneself with a snack of typical products. The tour will then pass from Montesardo, a small town formerly inhabited by the Messapians, to end up in Ruggiano to discover the Sanctuary of Santa Marina and return to Barbarano.
Casate e Castelli – A bike tour to discover the historic centers of the beautiful villages of Specchia and Tricase. A circular route departing from Tricase will take you to discover the Church of San Domenico, Palazzo Gallone and, leaving Tricase, between dry stone walls and olive groves, passing through the Basilian Crypt of the Madonna del Gonfalone you will reach Specchia and its beautiful Piazza del Popolo, to savor a tasty Salento aperitif.
The tours are organized and proposed by Danilo and Biagio of  Edeno Culture & Adventure Association in Corsano (Lecce).
Ask at the BioMasseria reception to book all your holiday activities for you.