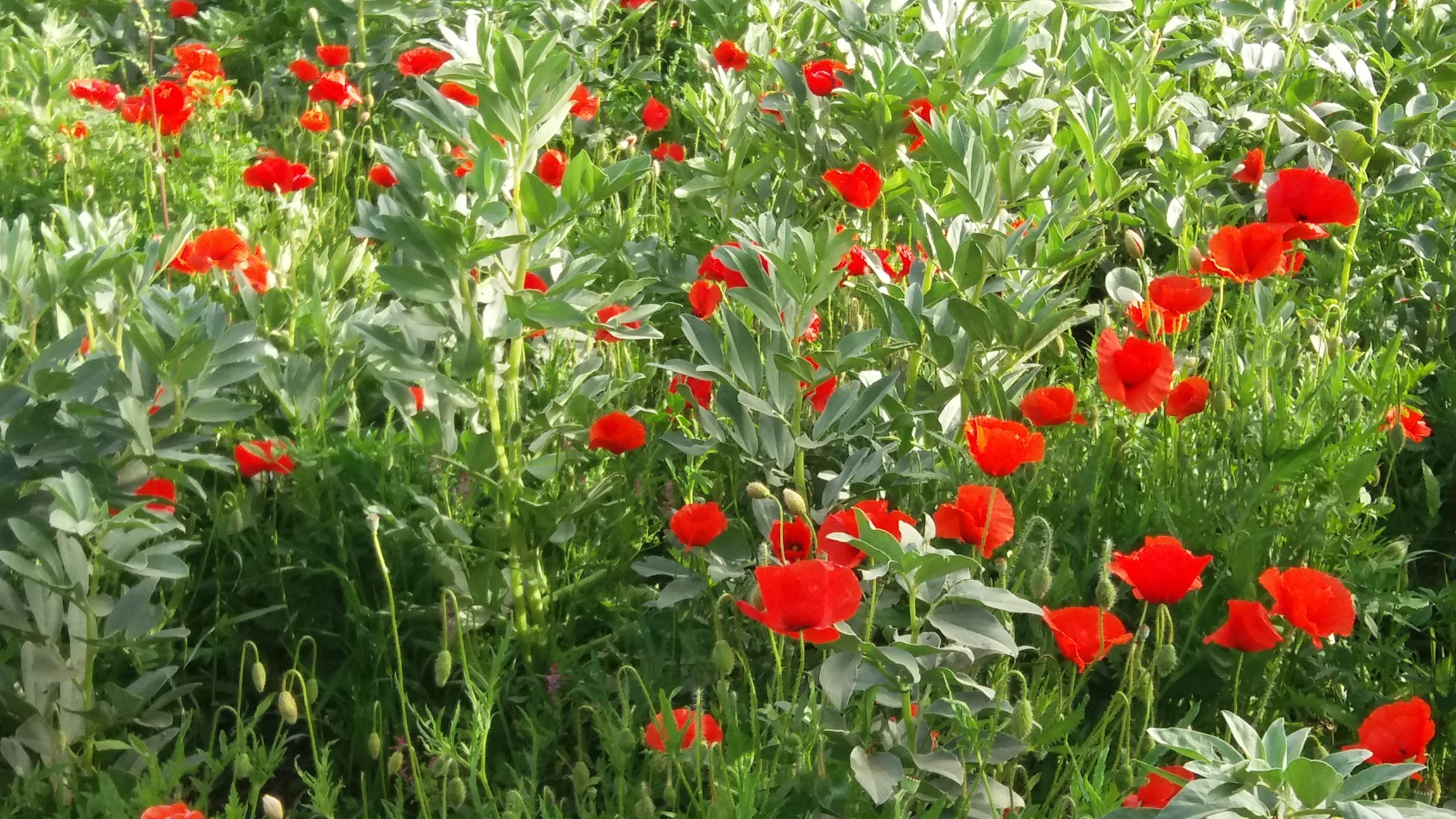 The Salento territory – A palette of colors
The beautiful landscape of Salento shows its best in May, in spring, when nature explodes in a thousand colors, in all its wild power.
The fields are filled with red poppies, marigold, mallow and many colorful flowers.
The first cuts of grass begin in the fields and the air is filled with unusual scents, coming from the bushes of wild thyme, of saponaria,
wild fennel.
What makes Salento really special is that there is an ancient tradition of using many wild herbs in the kitchen.
So spring in Salento is not only a delight for its colors and scents, but also for its flavors!
In fact, edible wild herbs are used in popular recipes:
Fried paparina, for example, is a typical dish of Salento, still very consumed by Salento families. It is a simple prepared dish cooked
using very young poppy plants, which are fried with olive oil, garlic and chilli. The dish is then enriched with black olives and fried bread.
Foje reste are a mixture of wild herbs including the cicorielle (cicureddhe),  dandelion (zanguni), aspraggine (spruscini) with which it is
possible to prepare side dishes or main dishes with meat.
Borage, with its beautiful light blue and yellow star flower, is used to make the filling of homemade ravioli, soups or kneaded and fried flowers.
The bulb of turollaccia onion (lampascione) is boiled briefly and put under oil or vinegar, to accompany appetizers.
The corinoli (smiornio or zavirna), instead, ends up to be roasted in the embers of the last lit fireplaces in the house.
Even the wild soft tender asparagus, before it becomes a thorny bush, can end up in pots in tasty omelettes, or simply added to fresh salads.
Also lovers of herbal teas can be happy: in large quantities there are mallow and calendula flowers to make a calming herbal tea, fennel
for a good digestion and chamomile for a nice peaceful sleep.