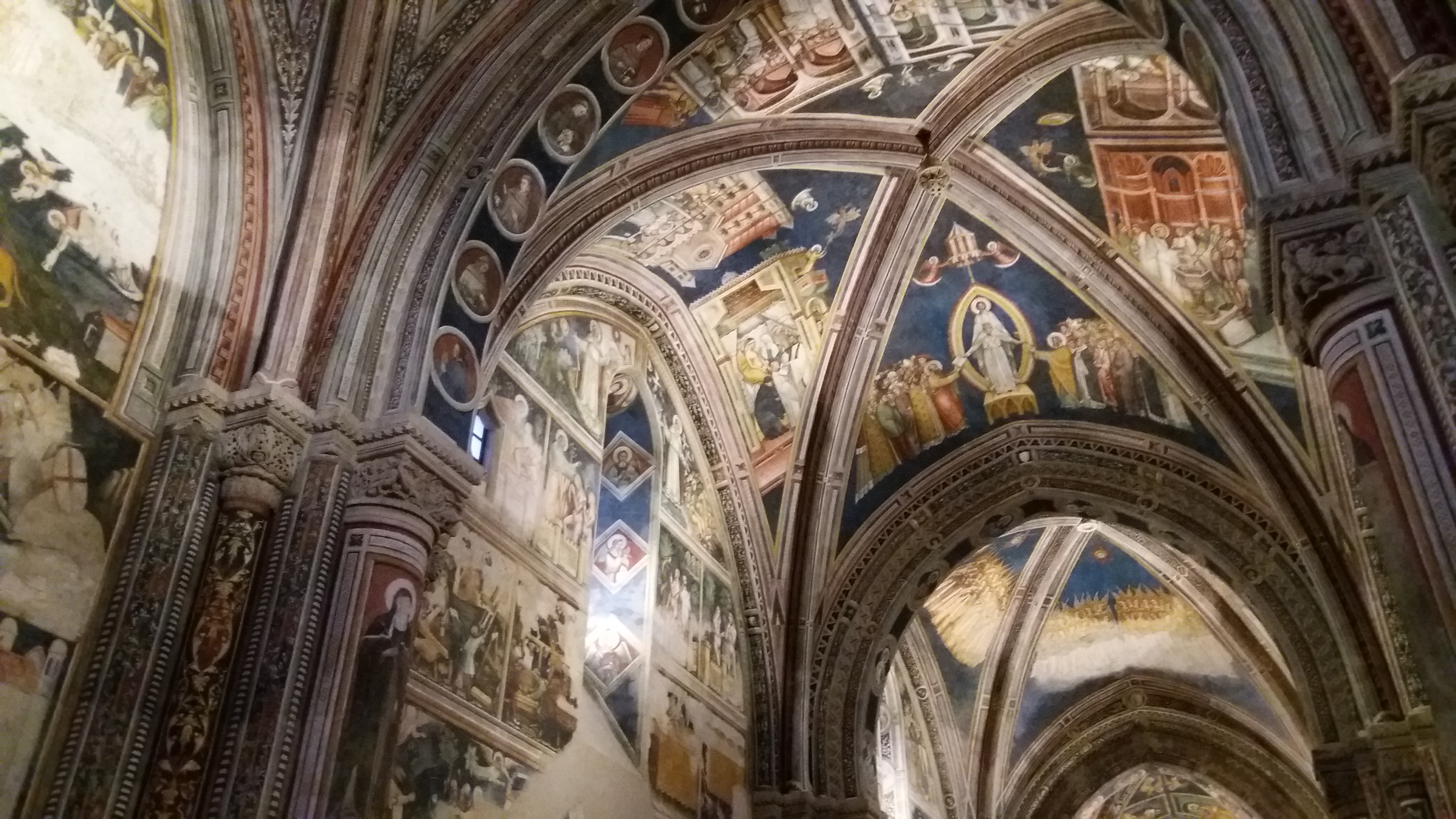 A visita to Galatina (Lecce)
Galatina and the Basilica of Santa Caterina
A visit that we warmly recommend is the one to the town of Galatina. Galatina is located inland, near Nardò and you can combine visits to both cities.
Here two fundamental things await us, in addition to a walk in the historic center.
The Basilica of Santa Caterina
Right in the historic center of the city you will find this jewel of the medieval period, a treasure chest that contains an unexpected treasure for the visitor. In fact, not even a careful description of the Basilica prepares us for the spectacle that we will find ourselves in front  entering.
The cycles of frescoes
Upon entering the Basilica we are flooded with walls, columns and vaults completely frescoed with images of the Old Testament, the apocalypse, hell and heaven, the birth and life of Jesus Christ, the sacraments and martyrdom of Saint Catherine Of Alexandria.
The colors and images have been compared to those of the frescoes of the Giotto school in the Basilica of San Francesco in Assisi. You will give yourself great emotions by diving with your nose upwards in this triumph of colors.
Next to the Basilica there is also the Cloister, which was also frescoed in 1700.
Endless emotions
Once out again along the streets of Galatina, another small casket awaits us, this time for the delight of the palate. This is the Pasticciotto Salentino. Born here in Galatina, today you can find it everywhere in Salento.
The Salento people consume Pasticciotti at the bar in the morning, accompanied by a tasty cappuccino or a nice coffee. The delicious oval shape hides a heart of custard and should be eaten almost as soon as it is baked, possibly not completely cooled.
Today there are many variations to the original recipe: with pistachio cream, with cream and chocolate, completely made of chocolate, inside and outside. However, it is indisputable that the original Pasticciotto is only one, and it is the best.
Here you are, the treasures of Galatina are revealed!