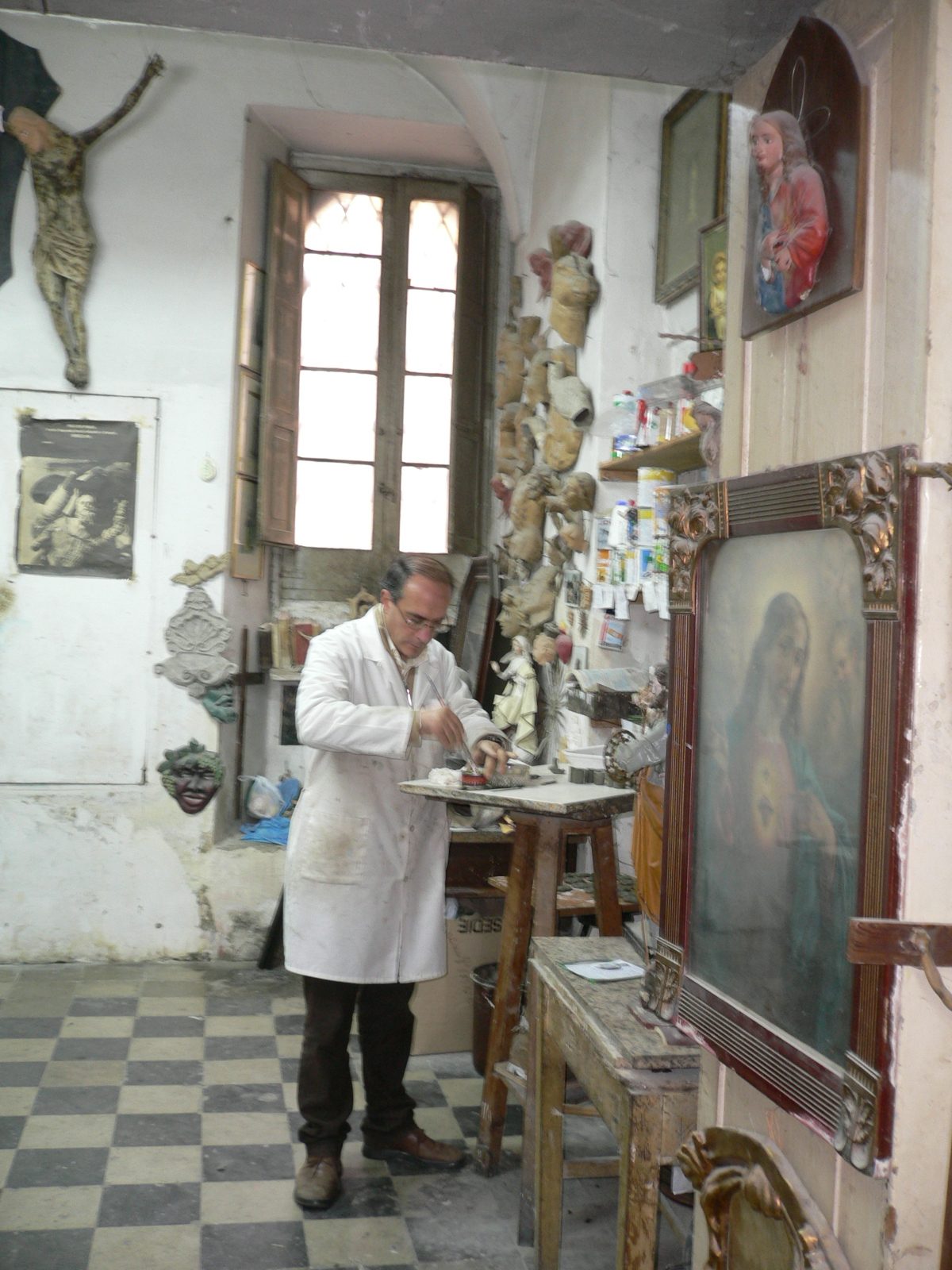 Craft in Lecce
Not only Baroque
A tour in Lecce becomes a dip in the culture and traditions of Salento.
In fact, you will find yourself appreciating not only the architectural wonders, but also the typical craftsmanship. The historic center is the centerpiece where the artisan shops are best represented.
The working of  Leccese stone
Baroque in Lecce will have already given you an idea of ​​what can be achieved with Leccese stone. The latter is a tender stone  that artists can sculpt very finely. Today objects of art and furniture are made for modern style houses.
Paper statues
The papier-mâché is very ancient and typical in Salento. The craftsmen make classical figures of the Nativity scene, but also taller statues for churches and chapels.
There are restoration laboratories where experts in this sector work on ancient papier-mâché statues.
It is a particular fact that the statues of the churches were not carved in stone, because it was probably too expensive.
All in ceramic
You will also notice the ceramic made and decorated by hand workshops. The most important centers for this form of art are Grottaglie, Cutrofiano and Tricase. Traditional objects are those that were used in the kitchen or for food storage.
What distinguishes these products is their essentiality in form and decoration, making them suitable
even for today's homes.
Ancient textures
The weaving is a very ancient and still very flourishing craftsmanship throughout Salento. In particular you will find products made with pedal frames or traditionally hand-embroidered.
In ancient times the embroidered garments were prepared at home, for their outfit and today, they are considered more works of art than  consumer products.
Modern design
The artistic spirit of Lecce is alive and is expressed today also in a more modern key.
Very interesting is the idea of ​​using parts of the prickly pear plant to make or decorate pieces of furniture of incredible beauty.
This artistic vein is also well expressed in the various leather and clothing workshops.