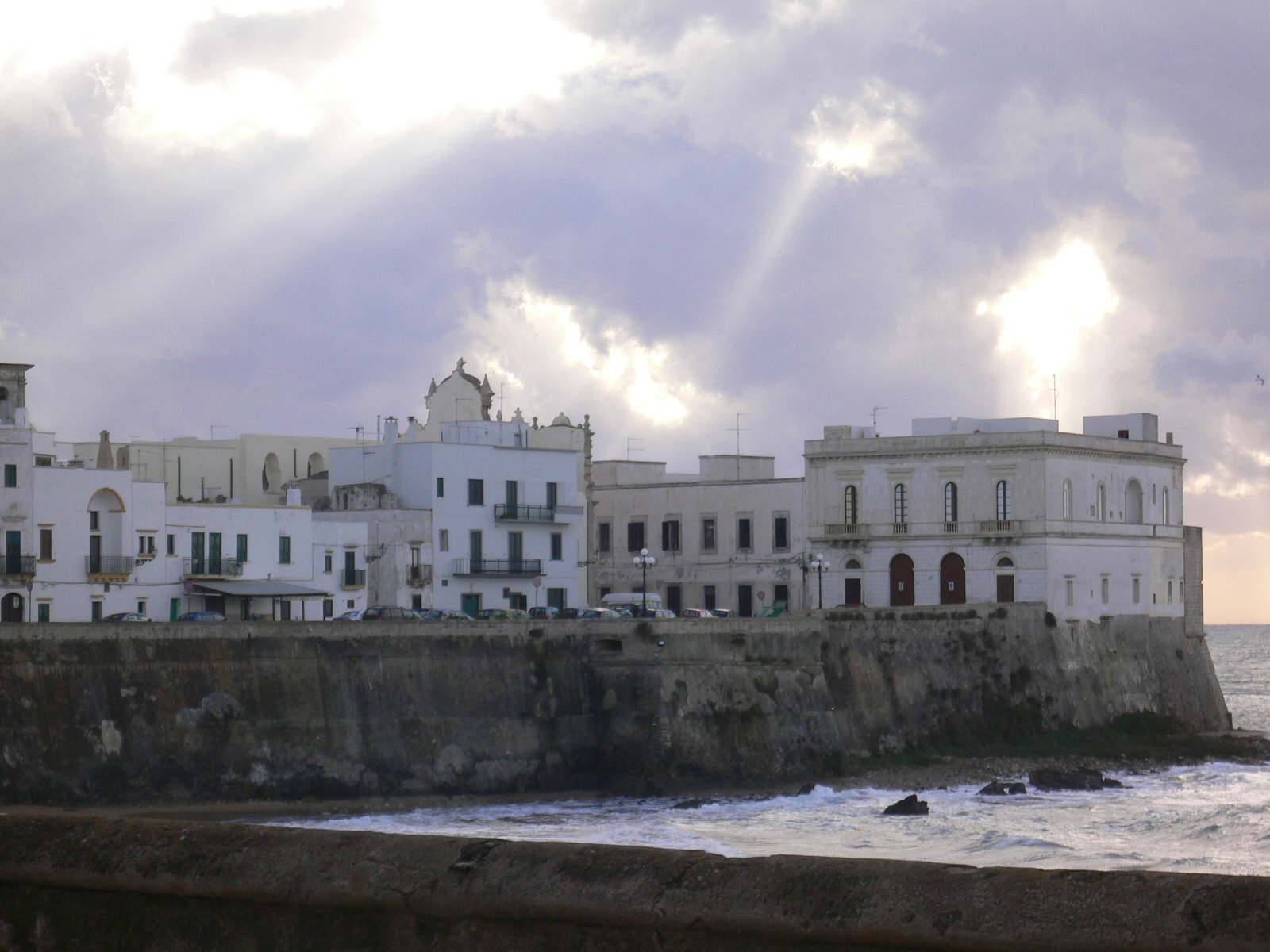 Gallipoli the Beauty
Gallipoli has two souls: a modern one with shops, bars, restaurants, patisseries, cinemas and theaters.
The other ancient, collected, like a treasure chest … a different world.
This world is the historic center of Gallipoli, located on an island which you can access through a short bridge.
The port and the fish market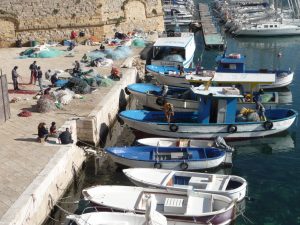 Pescherecci allineati nel porto di Gallipoli – Salento PugliaNear the historic center you will find the port and the fish market.
The fishermen return to the port every morning and, if you arrive early, you will be able to attend
to the unloading of fish and nets on the docks.
In the adjacent fish market,  the stalls are full every morning of every type of catch.
If you like it you can taste the fresh sea urchins, opened at the moment, at the stalls.
From the fish market, with a short staircase, you can access the historic center.
The Castle and narrow streets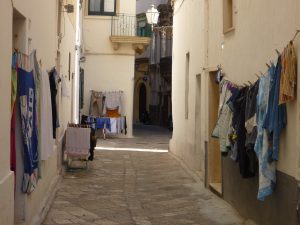 Gallipoli è un dedalo di viuzze
The Castle is worth a visit. In fact it has undergone a recent restoration and offers an opportunity for
an interesting dive into the past. You could also run into some art exhibition.
Right after you will pass through the labyrinthine and very picturesque streets of the historic center, full of suggestive corners.
You will not get lost just because every now and then you will come out to see the sea, regaining a sense of orientation.
You can walk along the perimeter of the island, following the defensive walls and ramparts. You will enjoy unforgettable
views of the sea and the coast.
The Confraternities of Gallipoli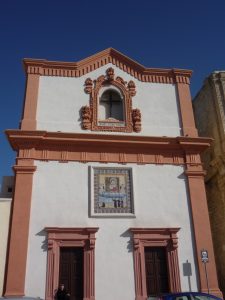 Gallipoli in Salento
Facciata di una chiesa
Along the defensive walls you will notice the characteristic churches of the Confraternities, aligned  facing the sea.
The Confraternities date back to the Middle Ages and brought together craftsmen of different arts and crafts in association, and they still exist today.
Each brotherhood is devoted to a Saint or to the Madonna and this is why, as a sign of great faith, each one has built and dedicated its own church.
Today during Easter time, you will be able to attend the evocative processions and sacred rites in which the whole population participates.
The Museum of the Underground Oil Mill
If you visit the small but interesting Museum of the Hypogeum Oil Mill, you will learn about Gallipoli's past as a major producer of lamp oil.
In 1600, vessels full of oil left Gallipoli for all of Europe.
You can understand how important this production was for the local economy of the time.
Today Gallipoli bases its economy on tourism, but has been able to preserve its authenticity.
You will be fascinated!