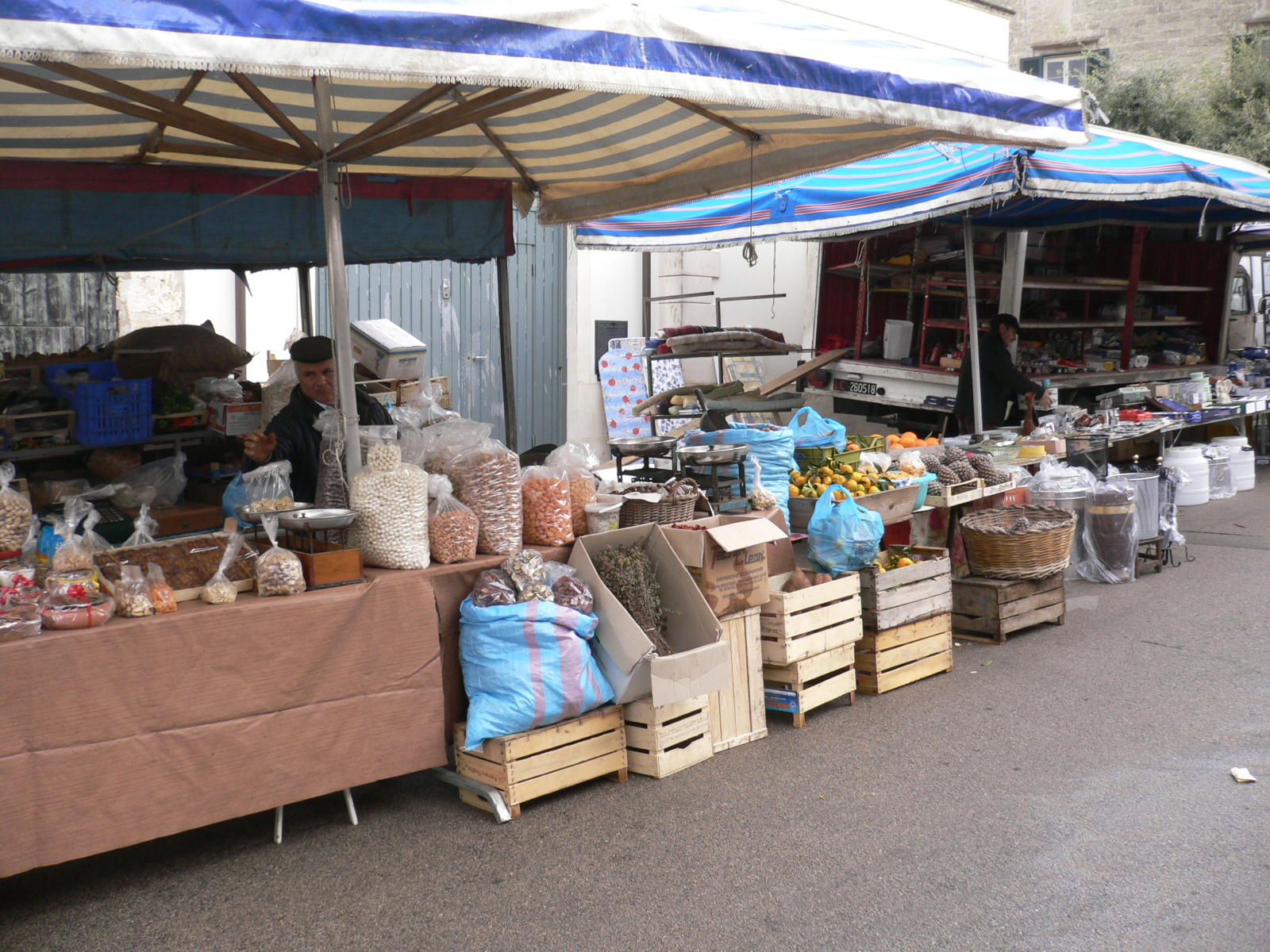 Go for street markets in Salento
A very fun activity for any visitor, in any country in the world, is to visit a market.
The visitor will learn many things about the habits, tastes and culture of the local population.
In Salento each town has a weekly market, which takes place in the morning.
Stalls for every purchase
You will find stalls generally aligned on the sides of the  streets, which offer clothing, household items, vegetables and fruit, and food and wine.
Special markets for Festivals
At each particular occasion, for example during the feast of the patron saint of the place, the population finds an indispensable meeting opportunity in the market.
The market expands through the streets of the town and welcomes stalls typical of festivals.
In fact you will find stalls of sweets, for example of Mostaccioli.
Mostaccioli Leccesi
The mostaccioli typical of Salento are soft desserts rich in aromas and spices, such as cinnamon, cloves, bitter cocoa, coffee and almonds, completely covered
with a pouring of chocolate glaze.
Scapece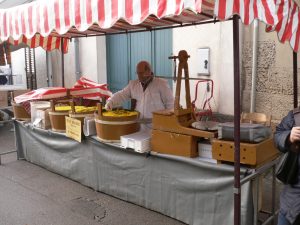 Bancarella di Scapece Gallipolina al mercatoAnother typical stall of the festive markets is that of the Gallipoli Scapece. We recommend you to taste this specialty born from fishermen.
The small fishes are fried then placed in layers, in large containers, with breadcrumbs, vinegar and saffron. In this way they keep for a long time.
Other delicacies
Visitors also storm the colorful stalls of dried fruit and legumes, olives, capers and dried tomatoes.
Depending on the time of year, you can also find stalls with cod and stockfish.
At the end
Visitors who have not thought about organizing their lunch, because they have been too busy shopping, will be able to count on the food van. A good chicken on the spit or a sandwich with porchetta, can solve the situation very well. Often next to the van there are tables and benches to be able to consume any chosen goodness on the spot, also accompanied by drinks.