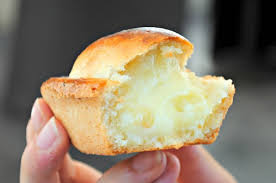 Gourmet tour in Lecce
In Lecce you will turn in the historic center with your nose upwards, admiring the Baroque that adorns every portal and every balcony.
But invariably your nose will capture all the scents of this city. Perfumes that anticipate the wonderful flavors that you can taste.
A treat at any time, in the morning:
Arriving in Lecce early in the morning, to get the right charge, you will have to treat yourself with an Espressino with Pasticciotto.
Espressino is an excellent miniaturized cappuccino. Pasticciotto is a sweet with an unmistakable oval shape.
The typical Pasticciotto from Lecce (born in Maglie (Lecce) but evidently adopted with pleasure by the people of Lecce) is filled with custard vanilla cream.
Today there are variations of chocolate or cream and black cherry.
At lunchtime.
At lunchtime you can try the Rustico. Prepared with puff pastry, mozzarella, bechamel and tomato. You can taste it with a good craft beer from Salento.
A sweet stop.
You can take a  break in the afternoon with a stop to try the Leccese coffee.
You will find this ice coffee sweetened with almond milk very refreshing.
Aperitif time.
At aperitif time you will have to sit in a busy and lively central bar, to taste the fried or baked Calzone, taralli, olives, lampascioni and other classic appetizers, with a good glass of Primitivo red wine or red or rosé Negramaro wine. You will have fun watching passersby and relax in a worldly atmosphere.
The historic center of Lecce is a maze of pedestrian streets. There are many bars, patisseries and ice cream shops.
As in all Salento, an opportunity for a tasty stop is never missing.
Of course, the aperitif will only be the prelude to a dinner in a local restaurant, where you can savor the delicacies of the typical cuisine of Salento.
And dinner.
Here begins a chapter full of tasty dishes of vegetables, legumes and pasta homemade  by skilled hands with  tasty and healthy wheat flour. The typical recipes are many, very tasty, but all coming  from a time when poverty brought on the table dishes defined as poor but,  with today's eyes, rich in culture and health.