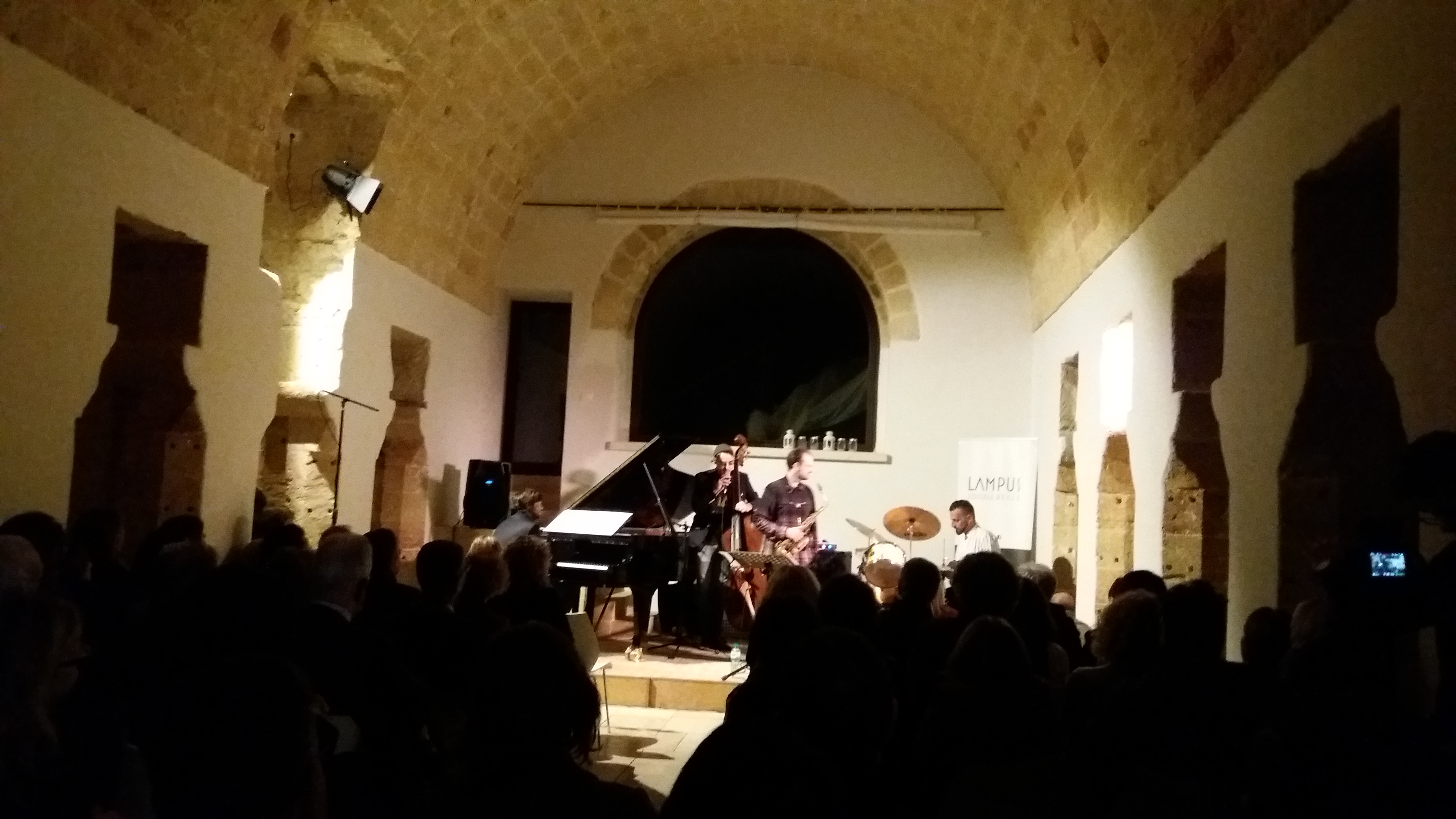 Musical evenings in Apulia
An unforgettable evening
Thanks to the activity of a local cultural association, Alessano is experiencing a time when the community can attend very exciting musical performances. In fact,  the Association has organized more than one musical meeting which has seen a large participation by citizens.
Not only that, the music , national and international performers are of the highest quality.
A patron for Alessano
Part of these musical evenings are held at Palazzo San Giovanni in Piazza Castello, which is located in the historic center of Alessano. This historic building has been recently and expertly restored by the new owners.
In order to host these musical events in an appropriate place, the owners have designed a large room in the building as an auditorium. This place, which was once an oil mill, is well suited today to host a large number of spectators and is also well equipped for musicians.
For some years now, the owners of Palazzo San Giovanni have been organizing the Muse Salentine Music Festival with guests from all over the world. The calendar is really busy with appointments during the months of July, August and September.
Participation to the musical evenings is free but it is possible to become a supporter of the associations who promote the evenings, and at each meeting it is recommended to leave a donation.
Music that arouses media interest
These meetings are getting more and more attention, including from the media. In fact, the last evening that was held at Palazzo San Giovanni, with national musicians and from Alessano also, had national resonance, with a report on RAI national tv.
If, as for other festivals, the appointments will be constant and repeated over the years, they will  acquire  greater importance and fame, so much so that they will  become an annual fixed cultural event to look forward to  with trepidation, not only for the citizens of Alessano, but for national and worldwide guests.
For 2020 the calendar is already drawn up and gives good expectations.