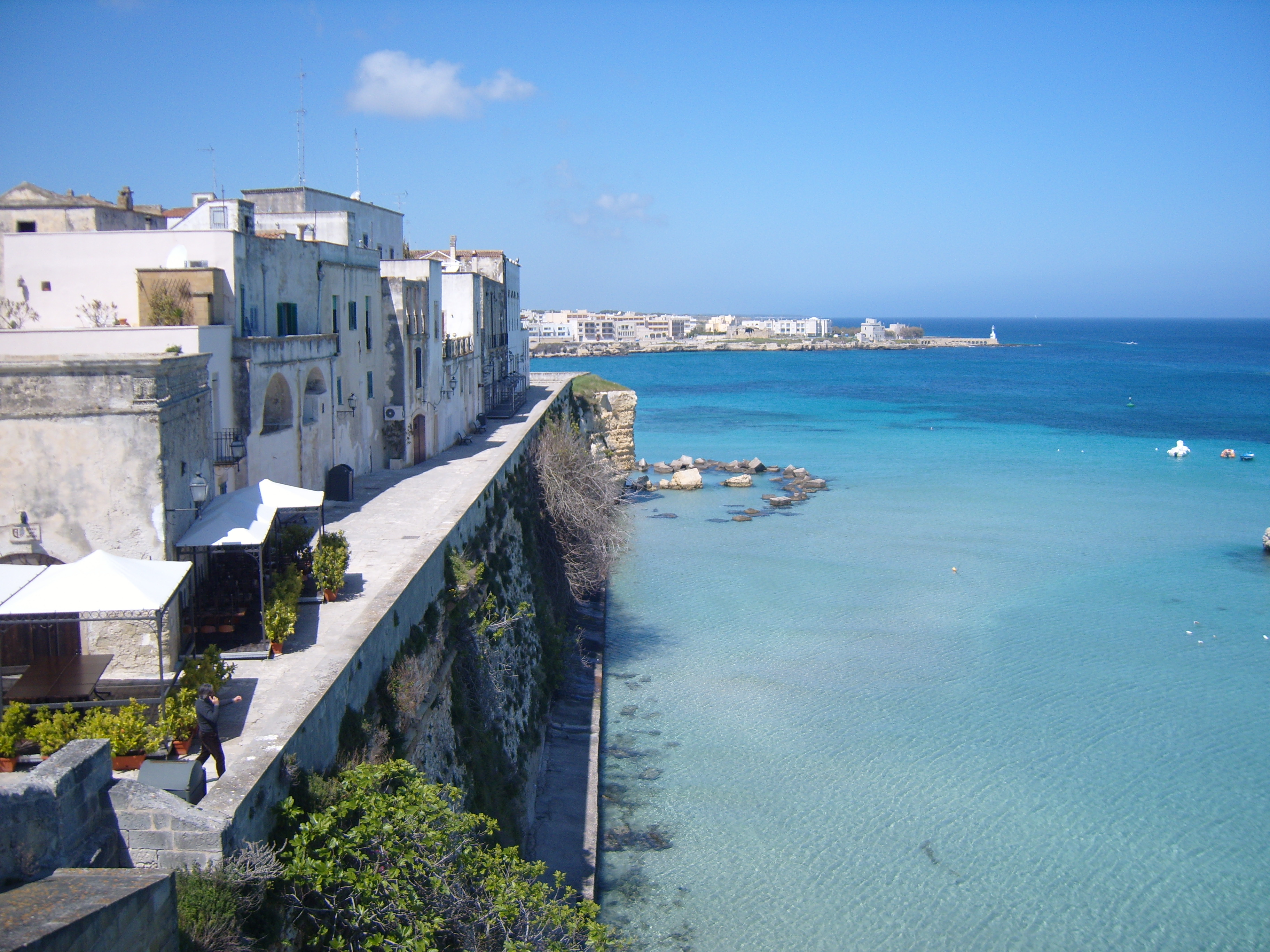 Otranto the oriental pearl
Salento is projected towards  East both for its cultural roots and for its geographical conformation.
In fact the Salento peninsula extends from West to East, leaving only the Otranto canal to separate it from the Balkan peninsula.
An oriental pearl is the city of Otranto
Aimed at looking at the  Albanian coast, Otranto overlooks a crystal clear sea. Its historic center is a maze of small streets, today occupied by bars, restaurants, souvenir and tourist shops.
Indisputable charm
Despite being very touristic today, Otranto has not lost its charm.
Losing yourself through the narrow streets and little squares, you will always come to gaze at the blue sea.
The Turkish attacks
In the ancient city, enclosed in a defensive system of walls, you will enter through  Porta di Terra.
The city was also defended by the castle which was rebuilt after the Turkish attack of 1480. In that year Achmet Pascià raided the city killing most of the population.
This catastrophic event is remembered by the relics of the Holy Martyrs of Otranto, preserved in the city's Cathedral.
The Cathedral to visit
We highly recommend to visit the Cathedral. Here you can admire the precious ancient floor, whose mosaic depicts the"tree of life", with images of the Old Testament.
This Church was built on a previous underground church from 1080, which you can visit. The crypt is characterized by 42 columns with capitals.
The coast
To reach Otranto, we recommend taking the wonderful coastal road starting from Santa Maria di Leuca.
While leaving Otranto, you can still enjoy the beautiful views of the coast, north of the city.
In fact, before arriving in Otranto from the south you can visit Castro, while to the north you will find the large Alimini beach, the high cliffs of Sant'Andrea, Baia dei Turchi, and at the end the  interesting archaeological settlement of Roca Vecchia and Grotta della Poesia .
Bring your swimsuit with you, because there will be opportunities for a nice dip in the sea.