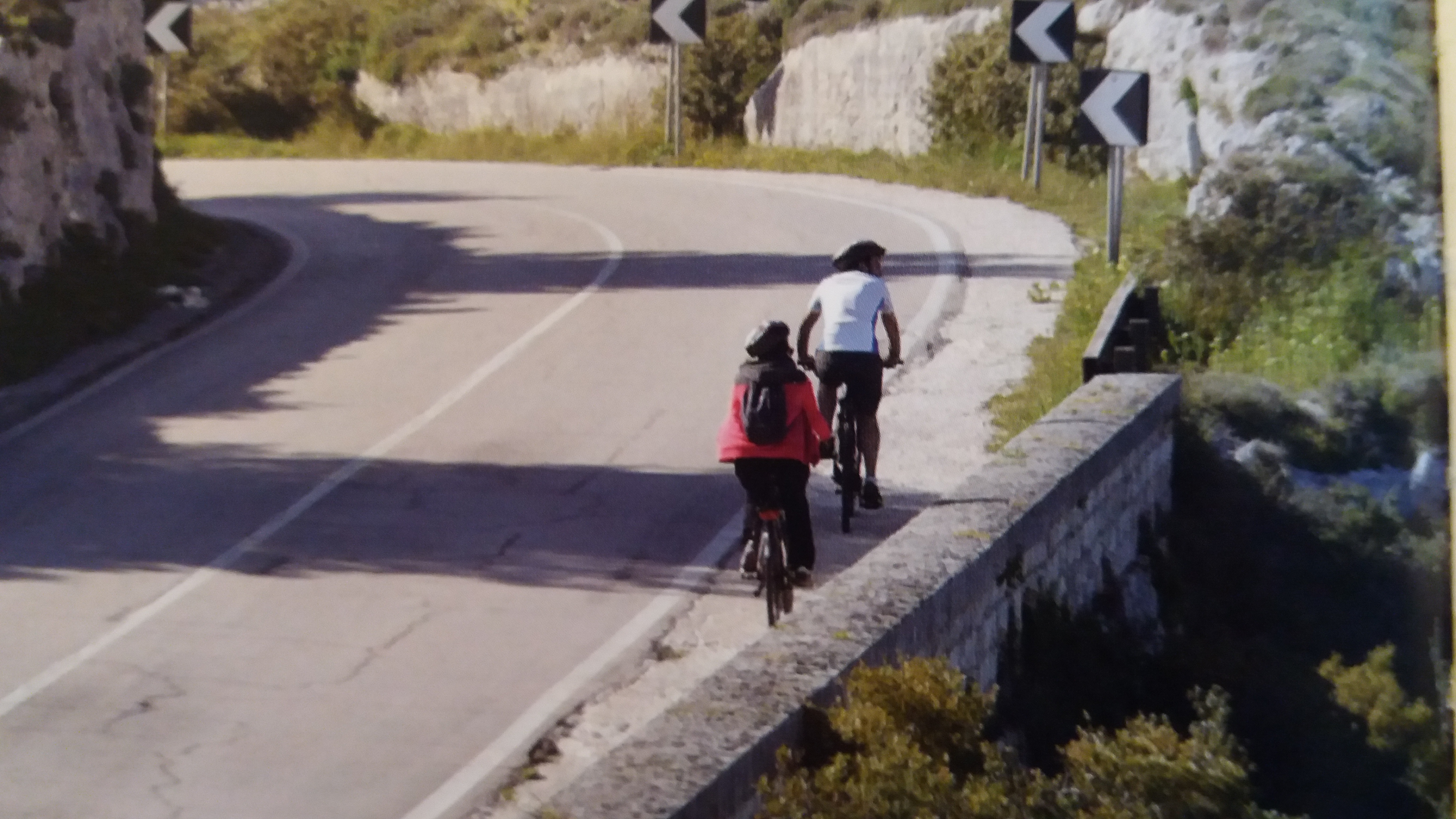 Salento by bike from Otranto -to Maglie
The East-West crossing
The  bike circuit that has started in Alessano along  the east coast to Otranto, touching the beautiful towns of Tricase Porto, Castro and Otranto, can continue:
During the unmissable visit in the ancient village of Otranto, among the narrow streets and many souvenirs, you can enjoy a stop for a snack or a good homemade ice cream, in one of the many typical local places.
Recharged by this stop you can head towards Maglie. Along the way you will meet Giurdignano, known as the "megalithic garden". In fact Giurdignano  is rich in menhirs and dolmens, scattered throughout its territory.
Giurdignano is also famous for the "Tavole di San Giuseppe", a custom also typical of other neighboring municipalities. On March 19 in the houses open on the streets, tables are set with typical products and dishes.
Immediately afterwards there is beautiful Muro Leccese. This town leaves you speechless for the beautiful central square overlooked by ancient noble buildings.
With a tour in this country you will discover Messapi walls set in fortifications (I Messapi: population that inhabited the territory in a period close to 800 BC).
In addition, there are many churches and noble palaces that you can see.
From here you will cycle to Maglie
Maglie is a large town and is very important for the area of ​​South Salento. It has a beautiful historic center, and one of the great greedy attractions is Pasticceria Maglio, where we recommend stopping. In this pastry shop you will find high quality and refined chocolate works. Even in Maglie you turn with your nose up, looking at the beautiful facades of the ancient noble palaces.
A crossroads: continue or return?
At this point you can continue towards Nardò, or return to Alessano possibly taking advantage of the South-East Railways, which from Maglie will bring you quickly and effortlessly to your destination.
There are railway stations in Alessano and Gagliano del Capo, 2km. away from BioMasseria Santa Lucia.