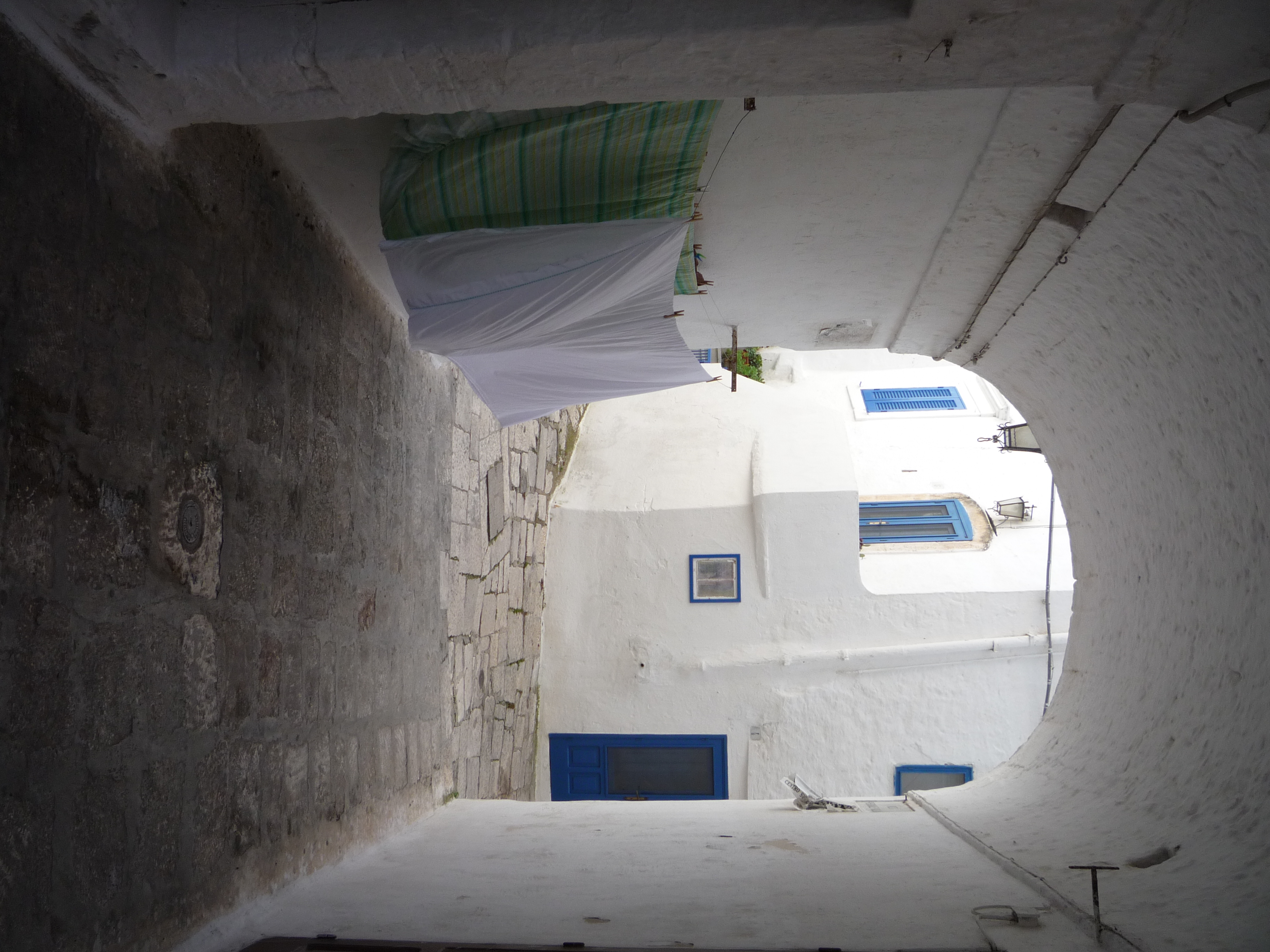 Salento by bike from Porto Selvaggio to Leuca Cape
The East coast
We continue pedaling to complete the circuit proposed. From Alessano to Otranto and the crossing from coast to coast to get to Porto Selvaggio than down South to Leuca Cape.
Porto Selvaggio is a natural park overlooking the Ionian Sea and, after stopping in the shade of tall pine trees and, after a swim in the refreshing sea, we go South.
The road runs along the sea passing through the pretty towns of Santa Caterina and Santa Maria al Bagno.
Beautiful Gallipoli follows
Here it is a must to visit the historic center located on an small island, near the port.
If you arrive in Gallipoli in the morning it is very interesting a walk to the fish market and along the docks of the port, where the fishermen who have just returned unload and sell the fish and arrange the fishing nets.
The islet of the historic center, which is a stone's throw away, has a perimeter road along the sea, dotted with churches and ramparts. The central part is a tangle of very picturesque small streets where it is fun to participate for a few minutes in the life of the inhabitants.
Very interesting in Gallipoli is the visit to the small museum of the Hypogeum Oil Mill. In 1600 ships loaded with olive oil for lamps left to supply all of Europe. The museum is a testament to this activity.
Discovering the Messapi ancient population
Along some of the most beautiful beaches of Salento, you can make a small detour to go through the small village of Felline and then get to Ugento. The Museum System of Ugento is truly worth mentioning as the visitor can get to know the ancient Messapi population in depth. The Messapi  inhabited Salento in the 8th century BC
Another stretch towards south and you will find yourself in Santa Maria di Leuca, the Cape, finibus terrae.
Finibus Terrae
Santa Maria di Leuca was a small fisherman village and holiday town for noble or important Salentine families. They had their summer villas in Leuca, built in eclectic architecture in the 1800s. You can visit some of these villas or admire them on the seafront.
Leaving Santa Maria di Leuca, after a visit to the panoramic lighthouse on the hill, you will head North on the Adriatic coast, to reach the BioMasseria Santa Lucia in a few kilometers on a road full of beautiful views.