BioMasseria Santa Lucia is located near the Cape of Leuca, in Salento, in the most extreme part of Puglia, in a territory covered with olive trees and surrounded by a wonderful sea.
BioMasseria Santa Lucia is an authentic fortified Masseria dated 1500 and stands next to an important archaeological Basilian Monks settlement.
In this site the pilgrims' route passed through to reach Jerusalem, and the Masseria still preserves intact in the tower frescoes with symbols that testify this past.
A careful eco-sustainable and conservative restoration has brought the farm to new life and today it offers hospitality among the ancient walls, in eight well-kept and comfortable rooms. Each room has a reserved green space, furnished for uour relax.
The Rooms
Obtained from ancient restructured rural structures
WHAT WE DO
Wellness
Holidays
Of course, in the morning there is a delicious breakfast with farm and local products, served buffet style at the bar, or outdoors in the court of the Masseria.
Find Out More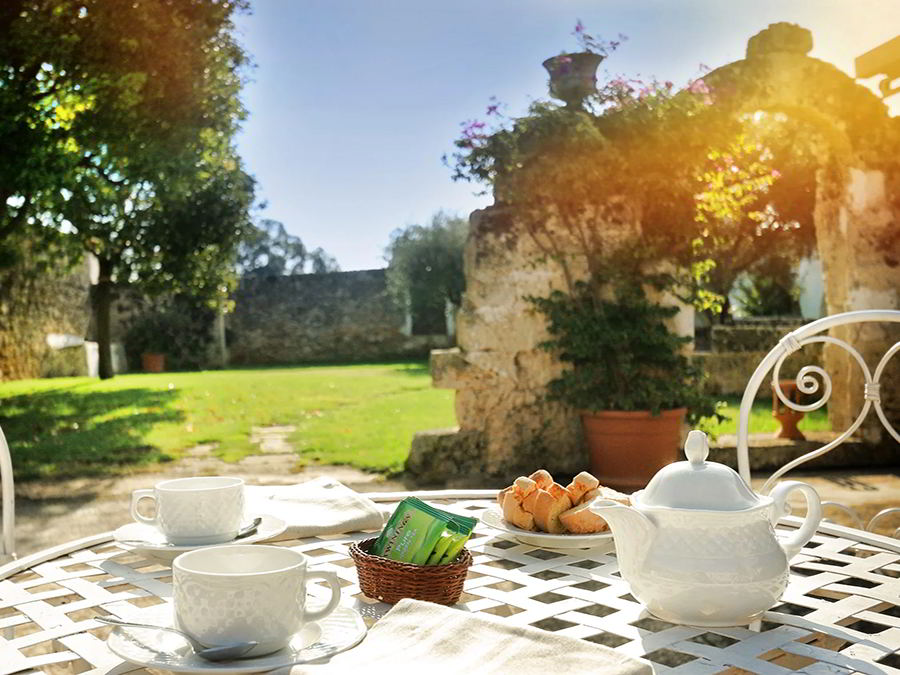 TYPICAL PRODUCTS
Organic
Fam
In the attached seven hectares of park and organically cultivated fields
Find Out More
Sorry, no posts matched your criteria.
Contrada Macurano, 28
Alessano 73031