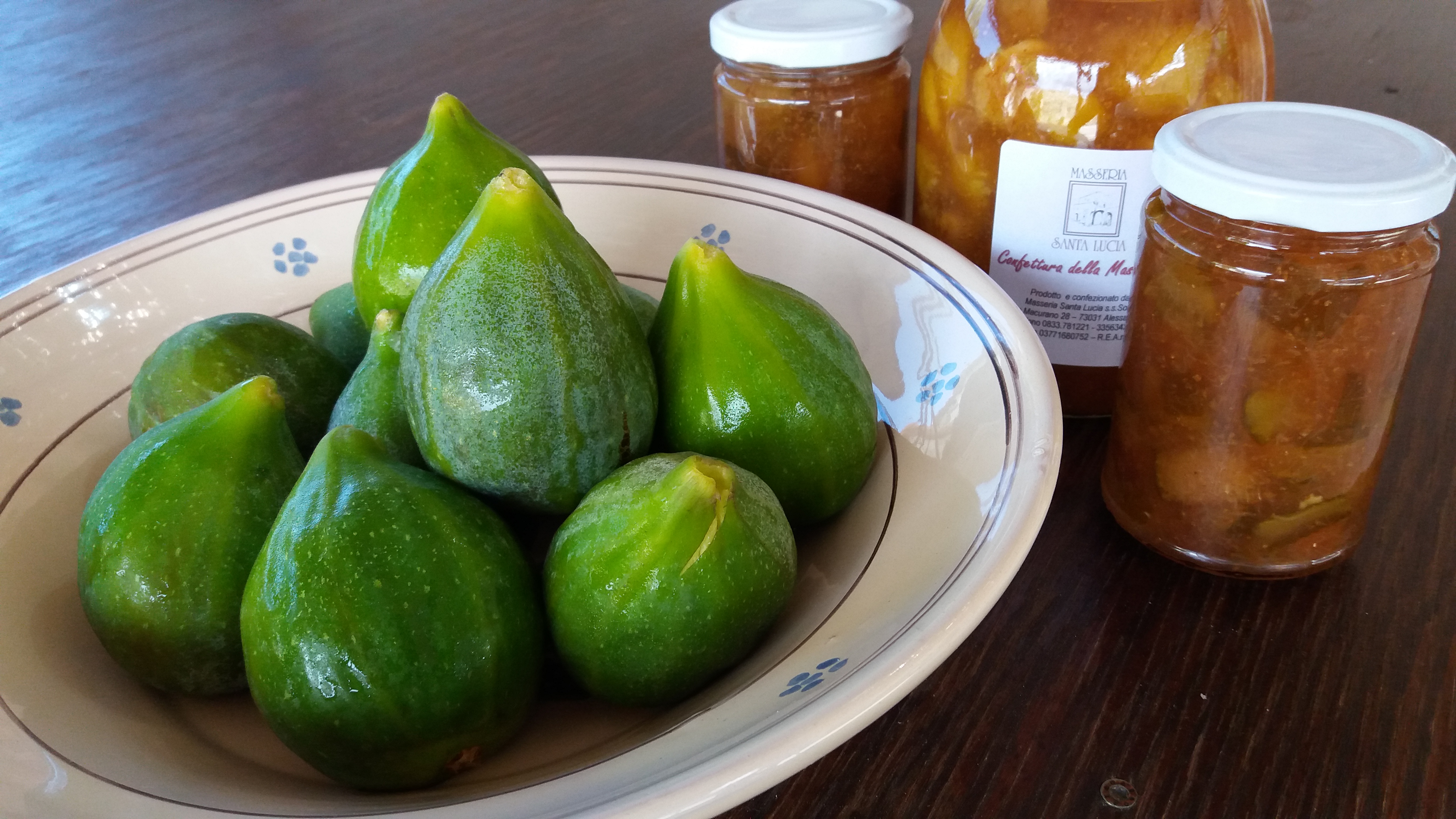 A delight in a jar
Fig is a very widespread plant throughout Salento, as there are many varieties of this delicious fruit.
At  BioMasseria we have many fig plants and some produce the delicate fioroni figs, large and fleshy. Fioroni figs ripen in June, while normal fruit production takes place in late August.
Figs to taste in many ways
Fiorone fig is excellent to taste fresh, possibly accompanied by a good Capocollo DOP from Martina Franca (Cured meat), or as the ingredient of our delicious jam.
The jam is excellent for breakfast, to stuff tarts, or enjoyed with a good local sheep or goat cheese.
In Salento there are more than twenty qualities of white and black figs, constituting a real wealth for biodiversity.
Figs are not high in calories
Figs have excellent nutritional properties because they are rich in vitamin B6, potassium, iron and calcium. In addition we can also find vitamin A, B1, B2 PP and, although  figs are very sweet, they are absolutely not excessively caloric (47Kcal per 100 gr.)
A tradition in Apulia
Apulia  and Salento have always been major producers of dried figs. In ancient times it was important to be able to keep the product for a long time.
To make the fruit even tastier, the fig is stuffed with an almond, cinnamon and lemon zest. Dried figs can also be used for the preparation of biscuits.
If  prepared at home, the well-seasoned dried figs as mentioned are kept in airtight jars with the addition of bay leaves. The bay leaf, in addition to keeping unwelcome guests away, gives the product a particular aroma.
Another delicacy is dried figs covered in dark chocolate. You can find chocolate-covered figs in the best pastry shops and one of the most renowned one in Salento is Pasticceria Maglio, specialized in preparations with chocolate. Pasticceria Maglio is located in Maglie, but they also have a shop near Piazza Sant'Oronzo in Lecce.
The dried fig covered with dark chocolate is a delicacy to try absolutely!