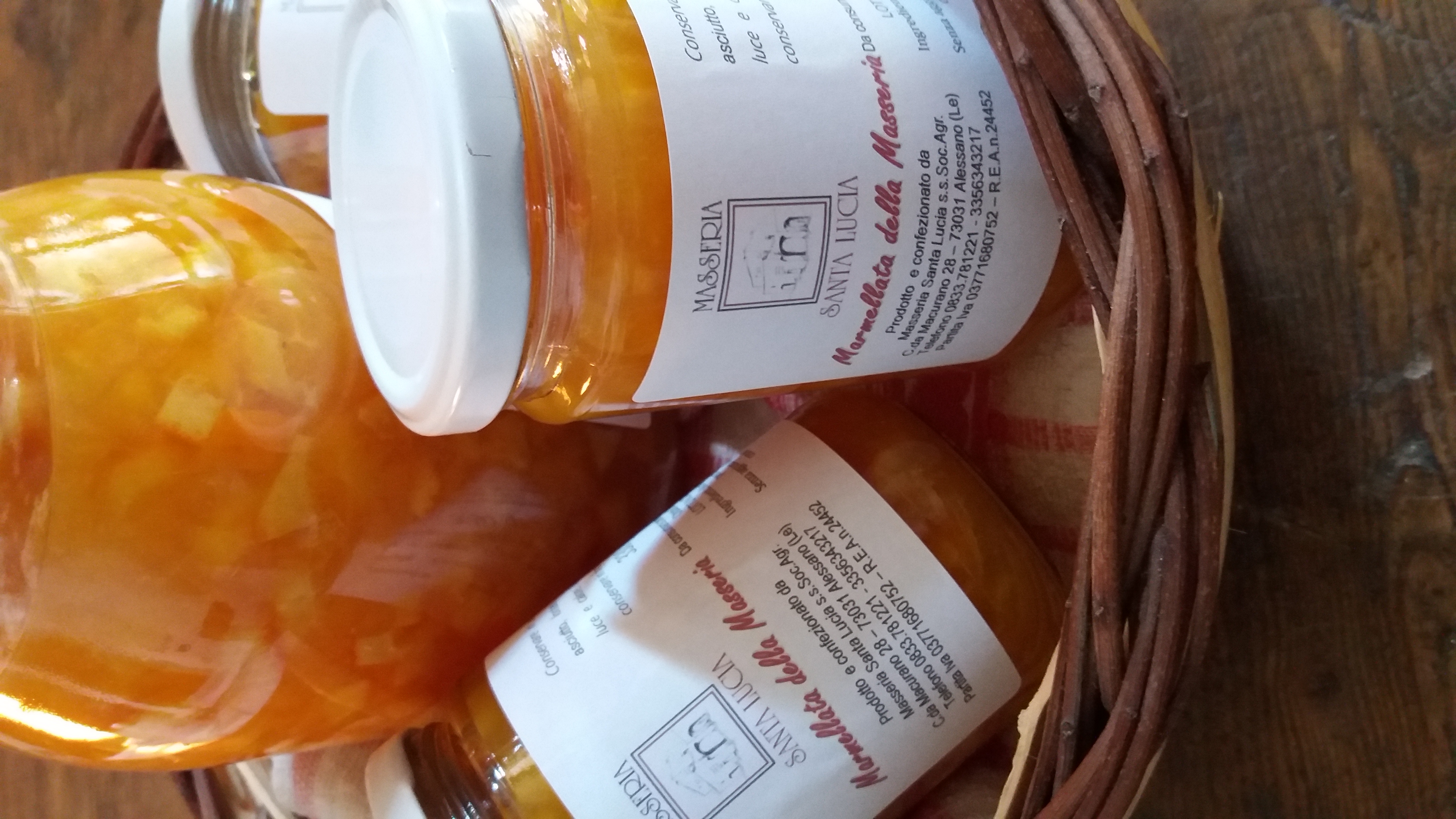 Organic Orange Jam
The sun in a jar
We chose the most juicy and pulpy organic oranges for our organic orange jam typical of Salento.
Navel oranges are ideal for the preparation of jam, as they have a very soft, thick and aromatic peel and a perfect and seedless pulp. These characteristics, in addition to an exceptional sweetness of the fruit, make this variety the best interpreter of the jam with pieces of peel, for the preparation of which all the fruit is used.
An organic product
Palagiano near Taranto is an area with a particular vocation for the production of citrus fruits and we have selected Campobasso Marco Organic Farm as a supplier of oranges for our jam. For years now, the Campobasso farm has been sending us the product of the best and just picked quality they have.
The result is a naturally sweet jam, with soft and aromatic pieces of peel, with the color of the sun.
A product for our guests
We prepare the jars and we put it into comfortable 330 gram jars, for direct sale to our most loyal customers and to our guests.
We also prepare large 1 kilogram jars, because we serve jam for breakfast so that our guests can enjoy this delicacy typical of Salento and Apulia.
A typical product
Citrus fruits such as oranges, tangerines and lemons have always been a typical local product. The old village houses had in the back a hidden courtyard sheltered from the wind with these citrus plants.
This is why in order to be able to preserve the fruit, the preparation of jams was used.
Today the situation in the villages has changed a little: the typical houses have been adapted over the years and have occupied the internal courtyards with extensions, in part or totally.
So also the family citrus groves have decreased, giving way to inhabited rooms.