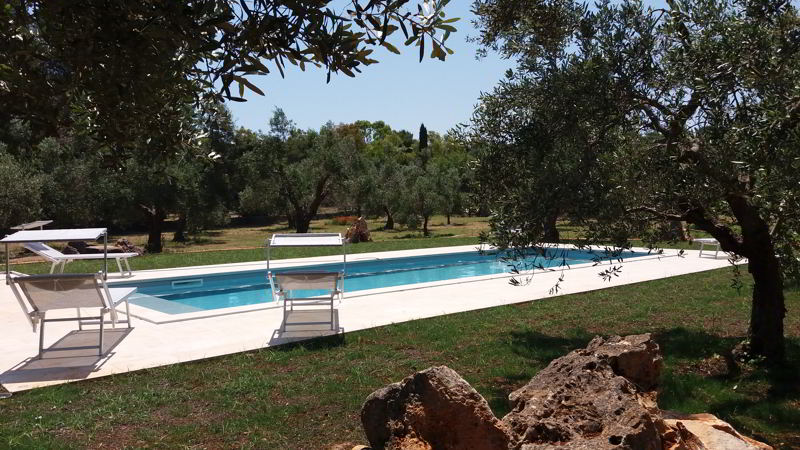 Relax by a swimming pool surrounded by nature
In these days the real attraction at  BioMasseria Santa Lucia is the new swimming pool.
Located in a quiet olive grove it is ideal for a relaxing break.
Upon your arrival after a long journey or, during your stay upon returning to the Masseria after a day  discovering  Salento, a nice swim in the cool pool is what it's needed to refresh and relax.